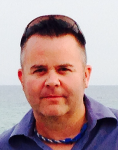 James L Gamble
Title:

Founder

City:

Lafayette

State:

Louisiana

ZIP Code:

70508

Country:

United States

Email:
A Graduate from USL in 1995, James went on to play 3 years of Minor League Baseball (Prairie League and Tex/La League). Since his playing days, he has worked in almost every capacity of the game. From Assistant GM (Visalia Oaks – Oakland A Ball 1998) to serving as Commissioner of Professional Leagues. James founded the Pensacola Pelicans and sold it to Quint Studer (currently Pensacola Blue Wahoos). James has scouted domestically as well as internationally as well as served as a Minor League Pitching coach for 2 seasons.
James founded the Global Scouting Bureau more than 24 years ago, which has assisted thousands of athletes to advance with direct placement to Colleges and Professional Teams worldwide and continues to be used by MLB, Independent & International Teams.  From assisting teams in securing players to providing coaches or administrators, James has made a career out of building businesses that focus on advancing people in the sports world.
James has authored several books on recruiting and advancement and is one of the top speakers on the subject of advancement in sports.
Books include: