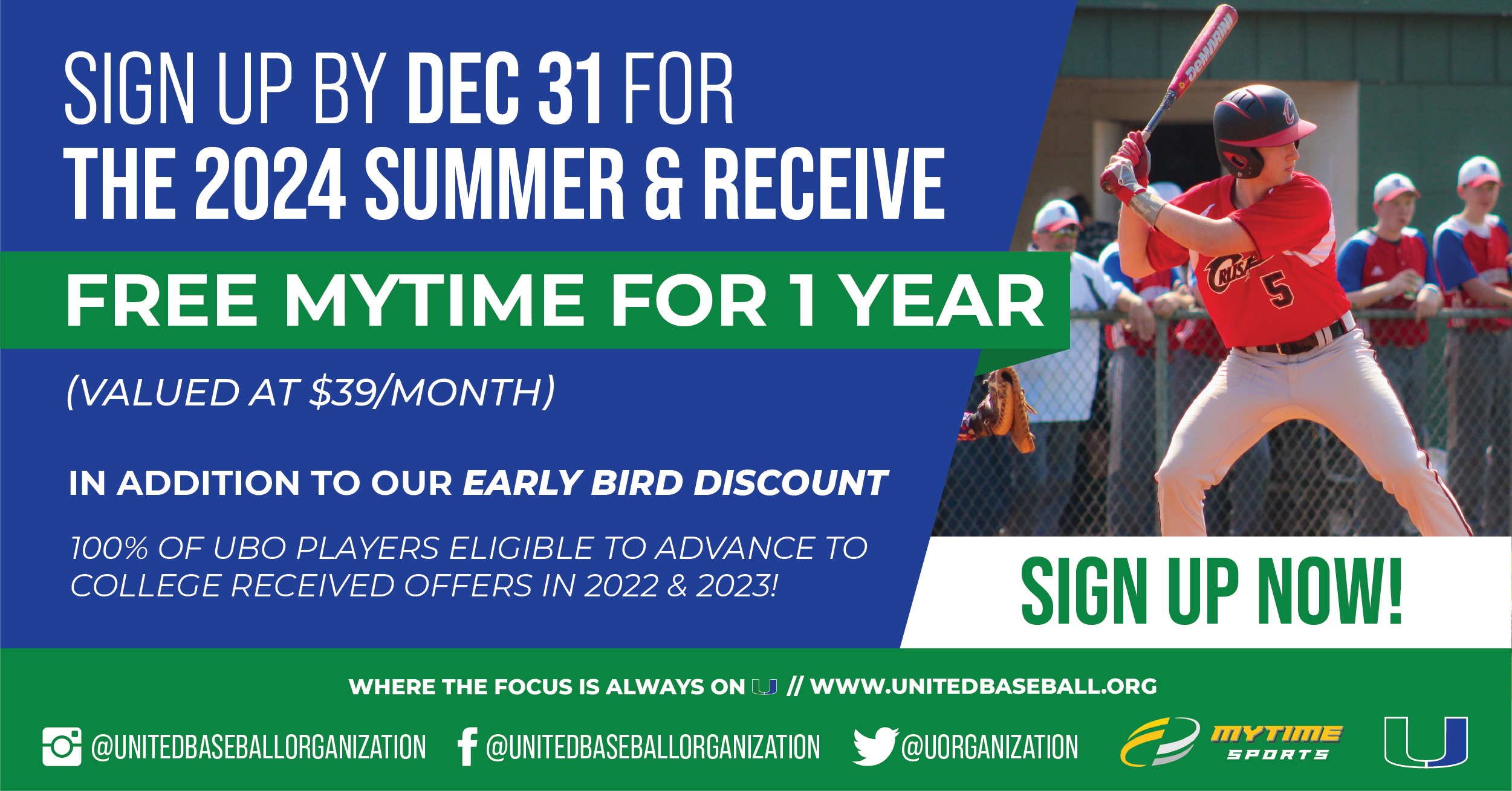 As United Baseball Organization continues to grow….more and more players and families are seeing the results of Advancement vs Brand!  At United Baseball, our Focus is Always on U.  Of course, all of our teams compete….but the goal is to advance players.  In 2022 and 2023, 100% of the players desiring to advance and play at the college level had opportunities.  Not an opportunity…but OPPORTUNITIES.
Much of this is because of the network we utilize.  Our staff is second to none, but we are much larger than UBO alone.  Global Scouting Bureau and MyTime Sports provide a nationwide service to advance players.  So in 2024, any player that registers by Dec 31, 2023 will receive an annual plan at no charge (more than a $450 savings) as well as players and families receive UBO's Early Bird Discounts.
We understand that Tournament / Showcase Baseball is expensive, and this is why we are doing our part to allow families to spread their payments out over time in preparation of the 2024 summer.
Sign up NOW to maximize your savings, and a representative will then follow up with the onboarding process for the FREE My Time Process.